165-167 Marine Parade SOUTHPORT, QLD
'MARINE QUARTER' ~ Where the City meets the Sea
A thoughtfully integrated waterside residential and retail tower, Marine Quarter offers down-to-earth luxury for the every day.
Here, convenience and calm exist in pure harmony with the best of resort-style living in a place you can really call home.
Set in the heart of the Gold Coast's most vibrant city, Marine Quarter at Southport is a unique opportunity to have the best of both worlds - a bayside lifestyle, buzzing with urban city convenience.
At Marine Quarter your elevated home is bright, fresh and calm. A shimmering stretch of ocean offers peaceful tranquillity from your window, while the best modern city amenities are on your doorstep. Take an early morning yoga class on the beach, followed by a fresh pressed juice while you peruse boutiques and specialty stores. Enjoy evening strolls while the sun dips below the horizon. This 28 level Residential Tower comprises 1, 2 and 3 bedroom residences, and 4 bedroom Top Floor Sky Homes.
Current Listings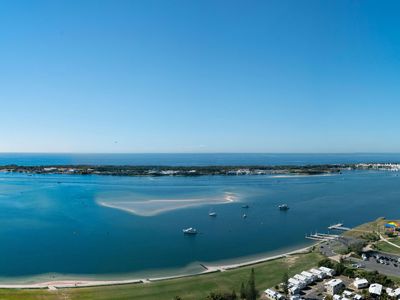 Sold!
1 bedroom
1 bathroom
1 car space